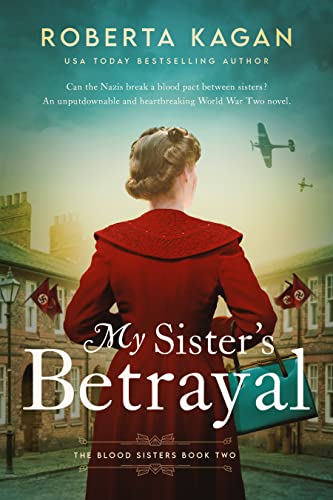 The Nazi oppression whips up a storm of terror, ripping apart the blood sisters Anna, Bernie, Elica, and Dagna.
Desperate to be reunited with her husband, Daniel, Elica walks into the dreaded den of the ruthless Gestapo. She's ready to sacrifice anything for their love.
Anna and her family find themselves at the mercy of Anna's heart-throb, Ulf. Ulf's obsession with Anna puts him in a quandary—between his loyalty to the Fuhrer and his burning desire for the forbidden fruit.
Bernie's courage will be pushed to its limits as she embarks on a daring journey to save Elica's baby, Theo. Can she survive this near-impossible mission?
Dagna craves power and will do anything to fit into the Nazi ranks, whatever the cost.
My Sister's Betrayal is the second installment of Roberta Kagan's emotionally-charged WW2 historical fiction series—The Blood Sisters.
Published:
April 19, 2023
Genres: