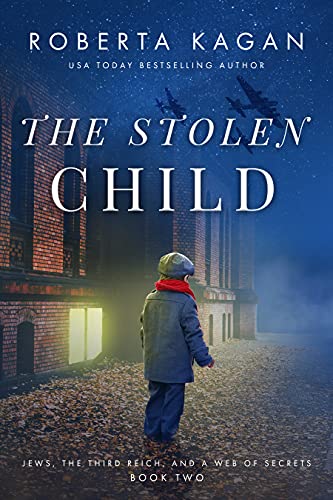 Hide Karl in plain sight.
That was the idea. It was meant to be foolproof.
Who would think of finding an Aryan-looking Jewish child in the household of a high-ranking Nazi officer?
What could possibly go wrong?
When four-year-old Karl, Kara's son, suddenly disappears, Kara's worst fear becomes her painful reality. Has someone seen through her cover?
An increasingly frustrating search for the missing boy ensues. Kara is succored by Oskar, an SS officer who would do anything to have Kara's love. His compassion is in stark contrast to his office's macabre nature.
As her world is turned upside down, the grim nature of the Third Reich becomes much more apparent to Kara. The rot has eaten deep into many German hearts, even that of her beloved sister Anka.
As a fog of fear and evil envelops Kara's life, the hope of a love she had always ached for stirs ever so slightly.
How far would one go to get a hold of what they so desperately want?
Will Kara see her son ever again?
Stolen Child is the second book in Roberta Kagan's totally gripping WW2 historical series: Jews, The Third Reich, and a Web of Secrets.
Published:
September 19, 2021
Genres: