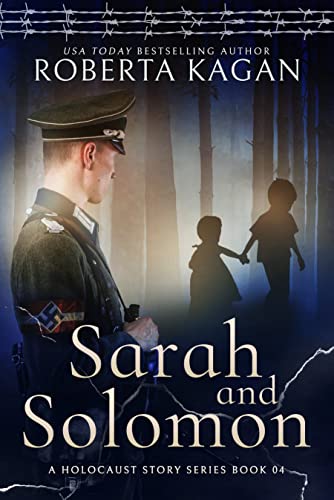 "…Fathers and mothers: Give me your children!" – Chaim Rumkowski
It is September 1942, and the already battered occupants of the Lodz Ghetto have just been dealt another horrendous blow from Hitler's iron fist. They must surrender their sick, elderly, and children for 'deportation.'
Zelda, a distraught mother, decides she must do whatever it takes to save her two young children from the certain death that was sure to follow. She must take the ultimate risk.
But, her daring escape meets with a snag: she cannot fit through the barbed wire.
The heartbreaking reality is the little ones must escape without her.
Nine-year-old Solomon and five-year-old Sarah must grope their way through a dark world wrapped in a fog of hatred and treachery. But, even in the darkest hour, there is always a flicker of light.
The perilous path of these two young, innocent souls will be lit by people whose warm lights will always shine in our memories.
Published:
April 19, 2020
Genres: