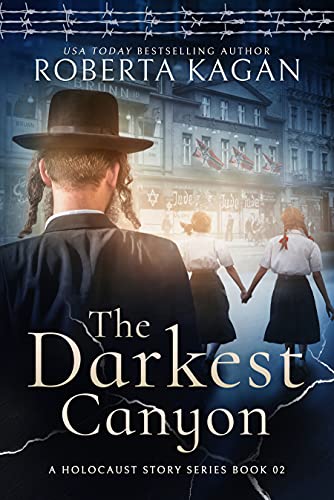 Nazi Germany.
Gretchen Schmidt has a secret.
It is her destiny. It is also a capital offense.
She is caught up in an awkward forbidden love with Eli, a married Jewish man. A man she is harboring in her basement along with his wife, Rebecca.
A perpetual threat of discovery looms as Gretchen's best friend Hilde, a girl whom she's known since her years in the female division of the Hitler Youth, finds work as a guard at the Ravensbruck concentration camp. It could be the ultimate test of a lifelong friendship.
If Hilde discovers Gretchen's secret, will their bond be strong enough to keep Gretchen safe? Or will Hilde turn in her best friend to the Gestapo?
The Darkest Canyon is a terrifying ride along the edge of a canyon in the darkest hour.
Published:
October 5, 2019
Genres: