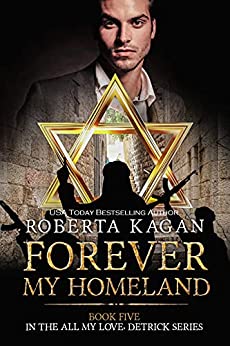 Bari Lynn has a secret. So she, a young Jewish-American girl, decides to tour Israel with her best friend and the members of their synagogue in search of answers.
Meanwhile, beneath the surface in Israel, trouble is stirring with a group of radical Islamists.
The case falls into the hands of Elan, a powerful passionate Mossad agent, trying to pick up the pieces of his shattered life. He believes nothing can break him, but in order to achieve their goals, the terrorists will go to any means to bring Elan to his knees.
Forever, My Homeland is the story of a country built on blood and determination. It is the tale of a strong and courageous people who don't have the luxury of backing down from any fight, because they live with the constant memory of the Holocaust. In the back of their minds, there is always a soft voice that whispers "Never again."
Published:
April 13, 2016
Genres: