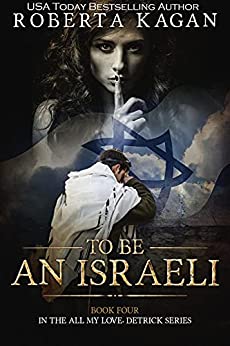 Elan understands what it means to be an Israeli. He's sacrificed the woman he loved, his marriage, and his life for Israel. When Israel went to war and Elan was summoned in the middle of the night, he did not hesitate to defend his country, even though he knew he might pay a terrible price. Elan is not a perfect man by any means. He can be cruel. He can be stubborn and self-righteous. But he is brave, and he loves more deeply than he will ever admit.
This is his story.
However, it is not only his story; it is also the story of the lives of the women who loved him: Katja, the girl whom he cherished but could never marry, who would haunt him forever. Janice, the spoiled American he wed to fill a void, who would keep a secret from him that would one day shatter his world. And…Nina, the beautiful Mossad agent whom Elan longed to protect but knew he never could.
To Be an Israeli spans from the beginning of the Six-Day War in 1967 through 1986 when a group of American tourists are on their way to visit their Jewish homeland.
Published:
January 5, 2016
Genres: