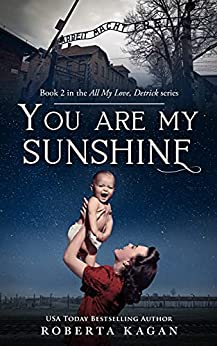 A child's innocence is the purest of all.
In Nazi Germany, Helga Haswell is at a crossroads. She's pregnant by a married SS officer who has since abandoned her. Left alone with the thought of raising a fatherless child, she has nowhere to turn -- until the Lebensborn steps in. They will take Helga's child when it's born and raise it as their own. Helga will now be free to live her life.
But when Helga has second thoughts, it's already too late. The papers are signed, and her claim to her child has been revoked. Her daughter belongs to Hitler now. And when Hitler's delusions of grandeur rapidly accelerate, Germany becomes involved in a two-front war against the heroic West and the fearless Russians.
Helga's child seems doomed to a life raised by the cruelest humans on Earth. But God's plan for her sends the young girl to the most unexpected people. In their warm embrace, she's given the chance for love in a world full of hate.
You Are My Sunshine is the heartfelt story of second chances. Helga Haswell may be tied to an unthinkable past, but her young daughter has the chance of a brighter future.
Published:
March 22, 2014
Genres: