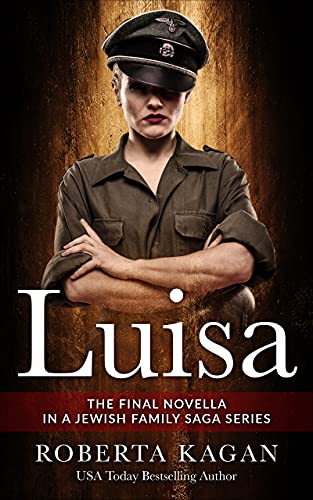 Monsters are not born. They are bred.
After all, the devil was once an angel...
Luisa Eisenreich was not blessed with fortune. Daughter to an abandoned father and a maid for a mother, she knew that a life of success and happiness was not in her cards.
She found solace in the arms of Noam Horowitz, the only son to the wealthy Jewish family her mother cleaned for. For once, it seemed that possibility and love could be in her future.
Until Noam announced his engagement to a jewish girl, completely shattering any glimmer of happiness Luisa had.
A deep bitterness begins to fester within Luisa's heart, a bitterness that will propel her desire for revenge against all those that made her suffer. She forms a friendship with Paula, a poor German girl, and sister to a rising politician in the German government.
A man by the name of Adolf Hitler.
And so began her life. A life full of triumph and decay, love and loss, and ultimately, a collection of unspeakable choices that would forever leave their mark on Germany.
A villain is a victim whose story has never been told.
This is the story of Luisa Eisenreich.
Published:
May 18, 2021
Genres: