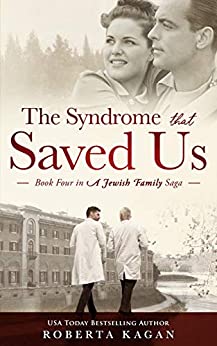 As the saga continues in Manhattan, Sam Schatzman learns that rash decisions can be life altering.
When an old enemy from the KKK, who had once tormented him, appears back in his life, will he rise above his hatred, or will he allow it to consume him?
Across the ocean, in Berlin, Esther and Ted Birnbaum are faced with leaving everything and everyone they love behind in an effort to survive Hitler's vicious attack on the Jews of Germany.
But even if they are willing to sacrifice all they have worked for and leave Germany, where will they go, and how will they get out?
They have no one to turn to for help except their oldest employee, Hans Hubermann. But Hans's son, Erwin, is showing great promise in the Hitler Youth, and Luisa, a longtime enemy of the Birnbaums', has taken notice of Erwin's advancements in the organization. Does she realize Erwin is Hans's son, and that Hans is connected to the Birnbaums? And if she does, what will the ramifications of this be?
In Rome, the Nazis are rounding up all the Jewish people in the ghetto. There is talk that these poor innocent souls are being sent to Auschwitz and perhaps even murdered. When Lory hears this, he becomes desperate. His beloved wife, Alma, is Jewish, and he must find a way to save her. But how?
When three doctors at a Roman Catholic hospital approach him with a brilliant but dangerous plan, Lory and Alma must decide whether they are willing to take the risk of joining these three antifascists or try to escape from Italy on their own.
This is book four, the final book, in A Jewish Family Saga series.
Published:
January 6, 2021
Genres: